Lawn Aeration and Overseeding
Lawn Aerating and Overseeding coupled with a healthy fertilization program is the best way to strengthen a lawn, thicken it up, and encourage a deep, strong root system. As roots move further from the surface they avoid abuse from the sun's heat. Thickening the lawn will help stop weeds from invading and allow your beautiful grass to choke out unwanted species. Aeration should be performed at least every other year to keep thatch build-up and compaction from causing damage. The best time of year for this service is early in the fall, dramatic improvement in the overall health and appearance of the lawn will be evident within only a few weeks.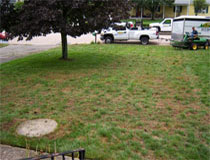 Drought-stress damaged lawn
being Aerated & Overseeded
(August 30th)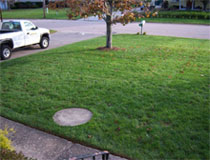 Beautiful results 5 weeks later. The
lawn is thick, healthy, and green.
(October 5th)
Topdressing with Composted Cow Manure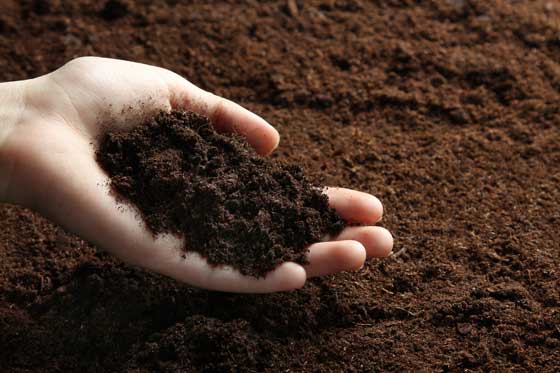 If your soil isn't optimal we may recommend top dressing. In this process we aerate the lawn then spread a consistent layer of premium composted cow manure over the lawn area. We can set the depth to be anywhere from 1/16th of an inch up to a half inch depending upon the needs of your lawn. When we finish topdressing we overseed heavily to thicken the lawn. The benefits of this process cannot be overstated; it allows us to add beautiful organic materials back into your soil. This improves nutrient levels, increases water retention to alleviate drought stress, and will regulate future compaction issues from returning. The lawn will also thicken a great deal due to the optimal soil to seed contact.