5-Step Tree & Shrub Care Program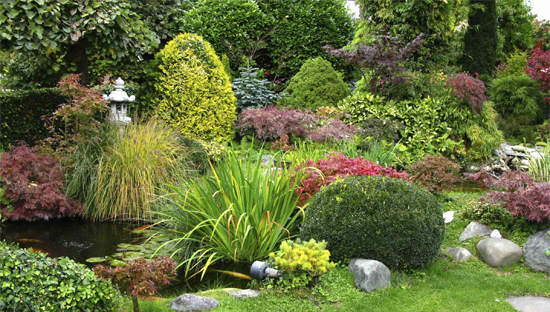 Your trees and shrubs are a major investment. A big part of keeping your home and property looking its best is to keep your landscape healthy. Our 5-Step Tree & Shrub Program protects against the most common problems and improves the overall health and beauty of your landscape ornamentals.
1-Early Spring Horticultural Oil
This Dormant Oil application smothers overwintering insect larvae and eggs before they awaken to feed on fresh spring leaves.
2-Winter Moth Caterpillar Control
The amount of damage that these small caterpillars can cause in a short period of time can be catastrophic to some of your most valuable trees and warrants special attention as the leaves first open. We utilize Acelepryn which is not only safe for bees but is safe for use around other beneficial insects such as ladybugs.
3-Spring Foliar Insect/Disease Spray
This spray is applied to shrubs and trees in order to protect against insect and disease damage during the most active time of year for damaging insects and as fungal diseases are starting.
4-Summer Foliar Insect/Disease Spray
During summer months trees and shrubs can become stressed and are very prone to insect and disease damage. This spray protects against such damage especially from mites, adelgids, and aphids.
5-Deep-Root Fertilization
Proper fertilization in late fall is stored within the trees and shrubs to provide exceptional new healthy growth, increase flowering, recover from stress, and look their best. The stronger your trees and shrubs are the better able they are to resist stresses in the future.
Some properties can benefit from an additional fertilization in early spring.
Anti-Dessicant Applications can be added to overwintering leaves to prevent winter burn.
Gypsy Moth Caterpillar Control
In recent years we have seen widespread damage caused by Gypsy Moth caterpillars in late spring. The damage was devastating in large parts of RI and MA. We could literally hear the millions of caterpillars chewing on the leaves. Some houses, lawns, patios, and pools were covered with countless caterpillars and their droppings. Whole properties and even some entire forests were left completely bare of leaves for the entire summer. To control this for hundreds of our customers we treated their property with a mild insecticide and the caterpillars were finished causing damage by the end of the day. If you or your neighbors had a problem last year you'll likely notice the egg sacks on your trees, we can help by treating in late spring to stop the caterpillars before the damage gets out of control again.
Hemlock Wooley Adelgid Control
The beautiful Eastern Hemlocks in our area have been under attack for over a decade from an invasive insect native to East Asia. They feed by sucking nutrients from the tree, this causes the deep green needles to turn yellow and fall off. Most times the white egg sacks are visible and make for easy identification. To treat and prevent this damage we can spray the trees with horticultural oil twice per year. In many cases we recommend a root drench with Merit Insecticide which is taken up through the roots and stored in the tree for a year; this kills the insects as they try to feed, it also helps stimulate regrowth in the tree.
Additional Tree & Shrub Recommendations
Curative Tree Fungicide
If your trees are suffering from a fungal disease they may need treatment to save the tree and prevent the spread of the disease. Common diseases here in New England that we treat for are: Needlecast, Cedar-Apple Rust, Diplodia Tip Blight, Anthracnose, and Leaf Spot.
Curative Insect Control
If your trees and shrubs are being attacked by insects before getting on our program we may recommend a targeted insecticide to save your tree or shrub and control the spread. Common Insect damage is caused by: Scale, Mites, Aphids, Caterpillars, Beetles, Leaf-miners, Borers, and Adelgids.
Hemlock Wooley Adelgid Root Drench
Eastern Hemlocks have been under attack for several years now from this invasive insect native to Asia. They suck the green out of the Hemlock needles and cause them to drop, the bare branches don't usually recover. You will notice the white egg sacs which indicate that we need to treat to prevent damage. One method we employ to treat this is a root drenching with Merit. This insecticide is taken up by the trees and stored inside the needles for a year. As the adelgids try to feed they are killed. This also serves as a growth stimulator and helps the tree to recover.
Anti-Desiccant Spray
Plants that keep needles or leaves overwinter, such as rhododendrons and hollies, may experience winter burn from the extreme winter weather and especially the cold dry air or salt usage. This waxy film is applied in fall and helps to seal in moisture and greatly reduces winter burn.